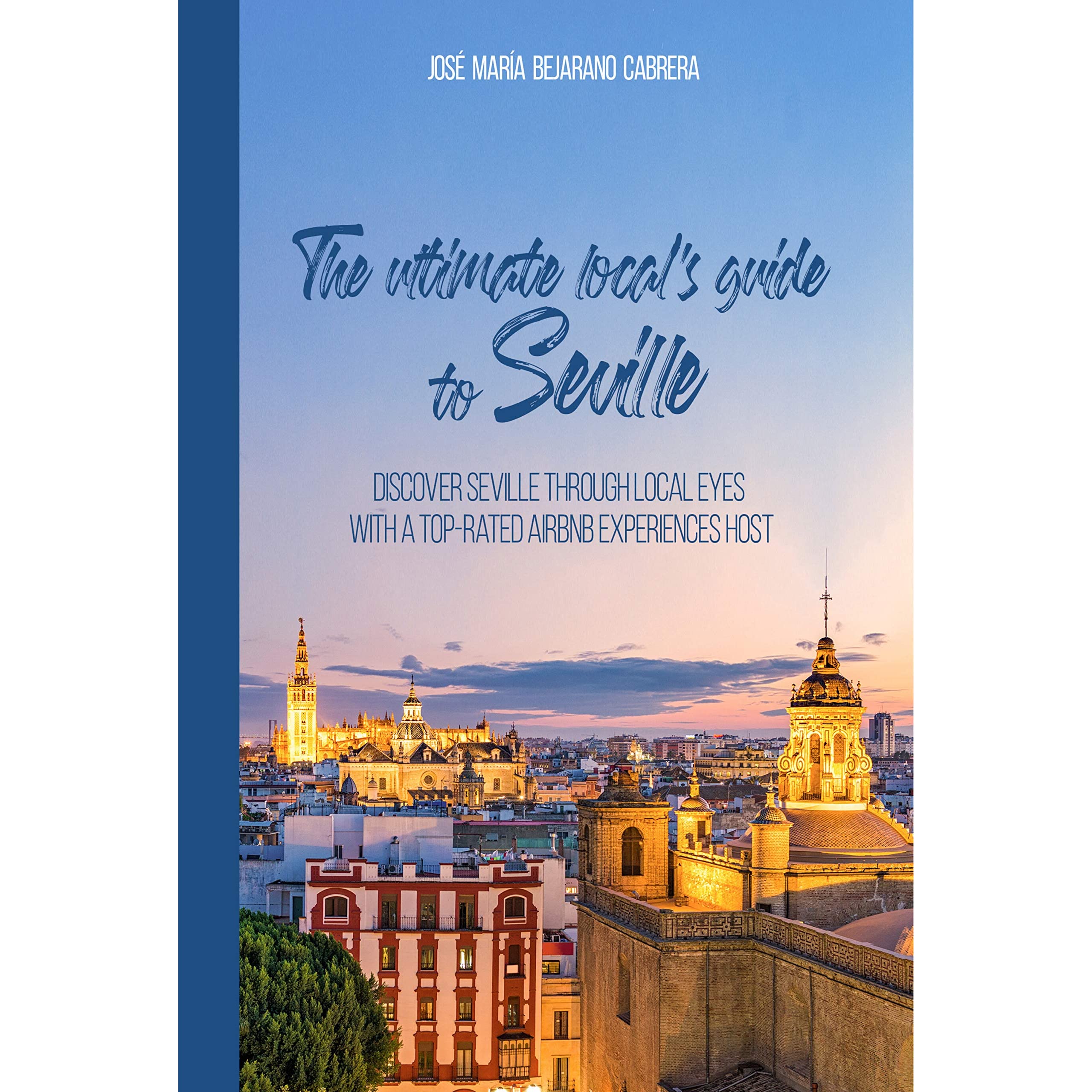 DISCOVER SEVILLE THROUGH LOCAL EYES
José M. Bejarano is a local Sevillian passionate about the history, culture and gastronomy of his city. Since December 2017, the Humanities graduate and guide has hosted unique Airbnb experiences, offering visitors a chance to explore different parts of the city from a local point of view, becoming a top-rated host in Seville in the process. The tourism industry has changed and visitors are now demanding a different way of discovering places off the beaten track, immersing themselves in local life and getting to know the real city. José realised that most of his guests were usually asking for, recommendations that could not be found on the big Internet platforms or guidebooks, but about what locals do, places to go, where to enjoy a nice meal or attend an authentic flamenco show.
This is the purpose of this book: a personal point of view of his own city, with useful advice for visitors and helpful information about the different tourist attractions in the city, cultural interest sites, restaurants, flamenco places and day trip options, as well as answers to the most frequently asked questions.
About the author
José M. Bejarano was born in Seville in October 1988. With a background in Humanities and fluent in foreign languages he focused his career on tourism after becoming a licensed guide for the region of Andalusia.
He has been hosting unique experiences since 2017 and now with his guidebook he also offers to potential visitors to Seville his own point of view of the different monuments and tourist attractions with tips and useful information to make them enjoy the city from a local's perspective.
He also founded his own brand called Seville Unique Experiences with the objective of approaching travellers who want to explore off the beaten path.